Get expert English tutoring
Tailored to the student. Mapped to the school syllabus.
Book an expert online English tutor
It's easy – pick a time that works for you, and we'll book in your first online tutoring session. Each session is private, face-to-face and in real-time.
We'll match you with a tutor who best suits your individual needs and goals -whether you're falling behind or looking to ace your ATAR score.
Login, meet your tutor face to face, gain access to the Cluey interactive tutoring platform and start learning English online.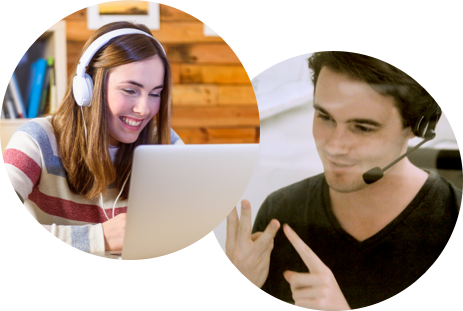 All sessions are private,
one to one and in real-time

Mapped to the Australian school syllabus
Top ATAR achiever, elite teacher or past examiner in English
We don't all learn English the same way…
Traditional Tutoring Centres
Work to your own schedule


Designed by a team of educators


Access to the Cluey learning platform



Work to your own schedule

Designed by Australian  educators

Access to the Cluey learning platform
Our expert English tutors
Average rating of English tutors
Lachlan
"Lachlan was very nice and friendly. He was very good at explaining things and helped me understand them. Now I can write sentences without getting confused or mixing up the words. I like English tutoring."
Sanjana K, Penshurst, NSW
Year 7, Customised English Learning Plan
Berlanda
"I thought that this lesson was really helpful, I learnt how to use my language to give evidence within an English essay and I learnt different types of language devices."
Charleigh B, Hawthorn, VIC
Year 8, Customised English Learning Plan
Brenton
"We critiqued and reworked some of my Barrett-Browning analysis to improve concision and clarity of the text. This resulted in significantly cutting the work so further analysis can fit in. Brenton clarified points to remember while writing essays to ensure constant concision."
Josh H, Rosebury, NSW
Year 12, Customised English Learning Plan
Leaders in English education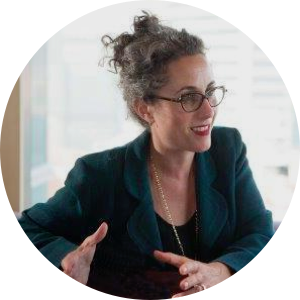 When it comes to Australian education, we're the experts. Our talented team of tutors are elite English teachers,  top ATAR achievers or past examiners in English and experienced in teaching online
Each member of our team has passed the rigorous Cluey selection criteria and a Working With Children Check (WWCC), and has a proven track-record of helping students achieve their learning goals.
Real stories from real people​

Giulia T.
Year 7 parent, NSW
It was a difficult transition to high school for my daughter Eleanor as she finds English much harder now she's in Year 7. Since starting English tutoring with Cluey she's steadily improving. She is far more confident and isn't struggling with homework like she used to. It's really nice to see her happy again!
Riley W.
10 English sessions
I find it really easy to use and the practice questions help me prepare for exams. My tutor explains everything clearly and stops to explain if I don't get it. I read Shakespeare now, haha, I never thought I would read Shakespeare. Thanks!
Robert Y.
Year 11 parent, VIC
Our son, Max, is a different person since starting English tutoring with Cluey. He's had 5 sessions in total and, while to begin with was resistant, is now looking forward to the sessions. His tutor Nick helps him in a way that we couldn't and works with him on various assignments, so we know that he's actually doing them. We will continue.

To find out how much tutoring would be and see a recommended learning plan personalised to your student's needs, get started below.
If you're ready to get started, enrol online today and get 50% off your first session