Get expert English tutoring in Sydney
Tailored to the student. Mapped to the school syllabus.
Personalised English Tutoring For Sydney School Students
It's easy – pick a time that works for you, and we'll book in your first tutoring session. Each session is private, face-to-face and online, replicating the in-person experience, giving you access to the best tutors from across Australia in Sydney.
We'll match you with a private tutor who best suits your individual needs and goals -whether you're falling behind or looking to ace your ATAR score.
Login to our website, meet your personal tutor, and start learning English on Cluey's interactive virtual tutoring platform from the comfort of your home.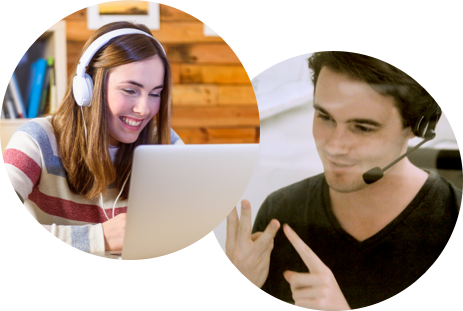 Expert English Tutors in Sydney
Cluey tutors are top ATAR achievers, elite teachers or past examiners in English.
Mapped to the New South Wales school syllabus – HSC, NESA
Conveniently online in your home
No need to travel as all sessions are online with your personal, one-to-one tutor.
We don't all learn English the same way…
Cluey English Tutoring in Sydney
Traditional Tutoring Centres
Work to your own schedule


Designed by a team of educators


Access to the Cluey learning platform



Work to your own schedule

Designed by Australian  educators

Access to the Cluey learning platform
Some of our expert English tutors in Sydney​​​​​
Average rating of English tutors available in Sydney
Berlinda
"Very good explanations. Belinda explains the use of new words and showed me the structure of how something should be written."
Ibrahim O - Mascot, Sydney, NSW
Year 8, Customised English Learning Plan
Joshua
"We discussed and worked on an important assignment which was helpful, and we also worked on some creative writing at the end."
Arya N - Parramatta, Sydney, NSW
Year 7, Customised English Learning Plan
Selina
"It was a great reintroduction for me, I learnt new things along the way while picking up what I have forgotten over the years."
Dylan G - Miranda, Sydney, NSW
Year 9, Customised English Learning Plan
Leaders in English education​​​​​​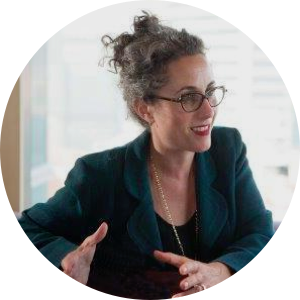 When it comes to Australian education, we're the experts. Our talented team of tutors are elite English teachers, top ATAR achievers or past examiners in English and experienced at teaching students in Sydney online.
Each member of our team has passed the rigorous Cluey selection criteria and a Working With Children Check (WWCC), and has a proven track-record of helping students achieve their learning goals.
Real stories from real people​​​​​​​​

Edwina D.
Year 11 parent - Glebe, NSW
I'd been looking for a good English tutoring centre in Sydney, and a friend who works in education recommended Cluey. I'm really impressed with the learning programs they offer – it's all aligned with the HSC and my daughter loves the two programs she's currently studying. And the tutor is fantastic!
Phoebe J.
8 English sessions
Cluey created a customised English learning program for me based on my strengths and weaknesses. My tutor Shaina is amazing – she really listens to me and I feel like I learn more in 45 minutes with her than I do in a week of school!
Andy T.
Year 9 parent - Lindfield, NSW
My son changed schools mid-year and has found the transition difficult – especially because the English class content differs in Sydney. Since he started with Cluey, his grades have improved and he's found the support from his tutor very reassuring.

To find out how much tutoring would be and see a recommended learning plan personalised to your student's needs, get started below.
If you're ready to get started, enrol online today and get 50% off your first session