A private 1-to-1 learning program
with flexible scheduling
WHAT'S INCLUDED
Year 0
In-session content
Your content plan appears in the learning environment, sequenced to your learning needs and accessible with ease by you and your tutor.
An example content plan sequenced in the Cluey Learning Platform.
Tutors
We've hand-selected more than 1,114 expert tutors, all of whom are qualified teachers, subject matter experts or top ATAR achievers.
Cluey tutors are:
Experts with an in-depth academic understanding of their subject area and a broad range of experience in dealing with a variety of student issues, such as ESL and special needs.
Australia-wide because the right tutor for you isn't necessarily the closest. Our online service allows for you to be matched with the right tutor for your needs.
Supportive and encouraging communicators who are trained to help you get unstuck according to your individual needs.
How we choose our Tutors
Every applicant undergoes a thorough vetting process to ensure we recruit the best people.
The selection process involves:
Multi-stage interview
Identity and reference checks
Teaching and credential checks
Working with Children and Police Checks.
Police Checks
Why we've highlighted these tutors
You will be matched with an expert tutor based on their ability to work best with your needs. These are just some tutors who we feel will be a good fit, however you'll be given the opportunity to tell us more in order to further refine the matching criteria when you enrol.
Our quality guarantee
If you have any concerns with your matched tutor, our customer team will work with you to find one that suits your needs.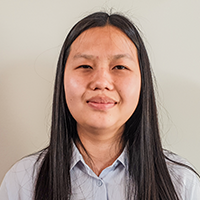 Sarah
NSW University Student (Bachelor of Education (Secondary Maths)/Bachelor of Science)
A LITTLE ABOUT Sarah…
Sarah is studying a Bachelor of Education and a Bachelor of Science. She has years of tutoring experience and a passion for supporting anyone who feels they "can't get it".
Andrew
NSW University Student (Bachelor of Education)
A LITTLE ABOUT Andrew…
Andrew is working towards his Bachelor of Secondary Education and works with students at Cluey who lack confidence or need extra support in their studies.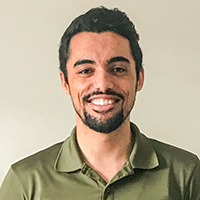 Asher
VIC University Student (Master of Teaching Secondary)
A LITTLE ABOUT Asher…
Asher is a self-confessed "science nerd" with a passion for teaching and supporting younger students in the subject. His particular interest is environmental science.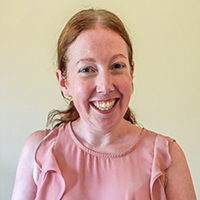 Hayley
NSW University Student (Bachelor of Education (K-6 Teaching))
A LITTLE ABOUT Hayley…
Hayley has worked as a teacher's aide and learning support officer helping autistic and dyslexic children. She is a versatile tutor who can support a wide range of needs.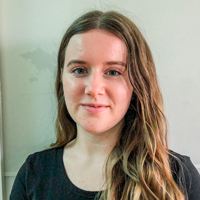 Lidia
NSW University Student (Bachelor of Science)
A LITTLE ABOUT Lidia…
Lidia has a particular interest in Science, and feels compelled to share her skills with her students. She also enjoys Maths and is an experienced tutor in both of these areas.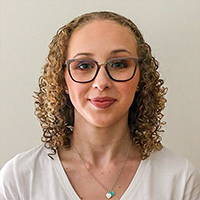 Cassidy
QLD University Student
A LITTLE ABOUT Cassidy…
Cassidy is an experienced private tutor who is dedicated to delivering professional and high quality support that ensures positive and effective outcomes for her students.
Cluey 1 Hour Tutoring Sessions
Weekly learning through live tutoring sessions, feedback & practice
Each student's individual learning journey is supported through a series of live face-to-face sessions with an expert tutor matched to the student's needs. We cover all the theory and examples needed to ensure comprehension, and our sessions are designed to be engaging and encouraging.
Our expert tutors offer guidance through demonstration and worked examples and assign targeted practice questions to help students master the topics and concepts covered.
After each session, personalised feedback is provided to help students and parents track their progress.
Session breakdown
First 5 Minutes
Establishing the session theme, why are we here?
Discuss student's areas of focus (if first session)
Review previous session's assigned practice (if subsequent session)
Set session learning goals
---
45 Minutes
During the session
Work through exercises based on the topics and concepts for each learning goal
Tutor demonstrates, guides and explains concepts
Work through any challenges
Students are encouraged to explain their thinking to clarify their comprehension
---
Closing 5 Minutes
Reflection and looking ahead
Reflect on what has been achieved in the session
Set practice questions
---
Post-session 5 minutes
Tutor written feedback
Tutor provides personalised written feedback about the session to help track progress
syllabus aligned Year content
A content plan, sequenced and monitored, by our Head of makes your learning more effective and efficient.
Our Head of will sequence, and monitor, your learning plan content and progress to ensure quality.
Ensure the quality of service from your tutor.
Create and curate quality content aligned with schools across .
Tutor matched to your needs
We've already found some expert Year tutors based on their ability to work best with your needs.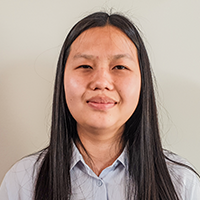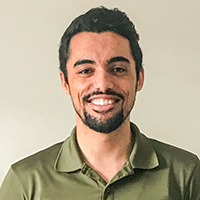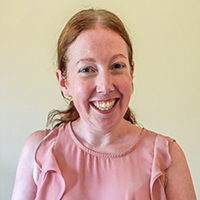 +2
You will be matched with an expert Year tutor based on their ability to work best with your needs.
Have more requirements?
You'll have the opportunity to further refine the criteria to ensure the best possible match.
Concerned with your matched tutor?
Our customer team will work with you to find one that suits your needs.
Convenient face-to-face online sessions
1 hour of 1-to-1 private tutoring each week plus assigned independent practice exercises.
Start weekly and change frequency as needed.
Schedule anytime between 7am - 10pm, 7 days a week!
Reschedule easily when things get busy.
First session includes current school work review to assess areas of need.
Independent practice is assigned after each session and reviewed in the following session.
Excercises are available online 24/7
Revise and review sessions at any time through available recordings.
Continuous feedback and tracking
Reporting and feedback after each session helps you keep track of your progress.
From step one we're with you for your entire learning journey.
Regular reporting and feedback after every session helps you keep track of your progress.
Measure your progress to ensure you're getting the right learning at the right pace.
Help you realise your potential with guided tutoring.