Over 150 hand-picked expert tutors
Who are top ATAR achievers, ex-teachers and subject matter experts.
We pursue quality teaching, relentlessly
Our tutors are hand-picked
Before becoming a Cluey tutor, every tutor goes through a thorough process to ensure we recruit the right people.
The interview process involves:
Multi-stage interview
Identity & reference checks
Teaching & academic credential checks
Working With Children Check to ensure tutors are cleared to work with children and have a clear criminal history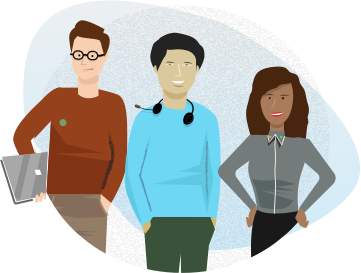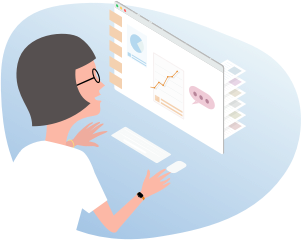 We support & develop our tutors continually
We believe in supporting each and every Cluey tutor to provide consistently good quality teaching that's right for your child.
We achieve this by:
Onboarding each tutor so they're skilled at using both our online classroom and extensive curriculum-based content
Actively reviewing and providing feedback after student sessions
Providing ongoing mentoring and best-practice training
We'll match a tutor to your needs. Guaranteed.
Our expert tutors are talented, experienced and genuine
Our tutors include top ATAR achievers and subject experts
Located throughout Australia
Have an in-depth academic understanding of their subject area
Supportive and encouraging communicators, who are able to get students unstuck
Have a broad range of experience in dealing with a variety of student issues, such as ESL and special needs
Here's how our tutors can help you
Provide individualised attention you can't get at school
Expertly guide you through theory and examples
Assign tailored practice questions between sessions with personalised feedback
Help prepare and outline strategies for tests and exams
Learn a concept ahead of school
Provide a comprehensive feedback report after every session
Bridge any gaps in understanding a concept
Specifically target aspects of your learning obstacles
Improve academic performance, increase confidence and reduce stress
To find out how much tutoring would be and see a recommended learning plan personalised to your student's needs, get started below.
If you're ready to get started, enrol online today and get 50% off your first session