Get expert high school tutoring
Tailored to the student. Mapped to the school syllabus.
Book an expert online high school tutor​
It's easy – pick a time that works for you, and we'll book in your first online tutoring session. Each session is private, face-to-face and in real-time.
We'll match you with a tutor who best suits your individual needs and goals -whether you're falling behind or looking to ace your ATAR score.
Login, meet your high school tutor face to face, gain access to the Cluey interactive tutoring platform and start learning online.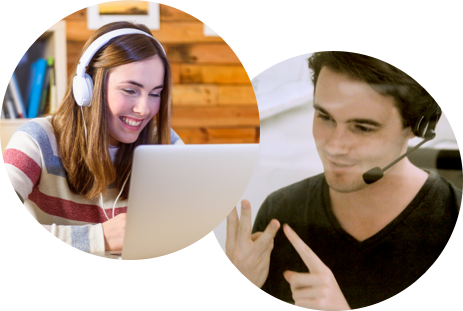 All sessions are private,
one to one and in real-time

Mapped to the Australian school syllabus – HSC, QCE, SACE, TASC, VCE, WACE
Cluey high school tutors are experts in Maths, English and Chemistry
We don't all learn the same way…
Traditional Tutoring Centres
Work to your own schedule


Designed by a team of educators


Access to the Cluey learning platform



Work to your own schedule

Designed by Australian maths educators

Access to the Cluey learning platform
Our expert high school tutors​​
Average rating of high school tutors
Tyler
"All of the other high school tutors I've had normally just tell me how to solve problems, but Tyler works through them with me so I feel like I'm learning more."
Lachie P - Logan, QLD
Year 7, Maths algebra
Lizzie
"I've never gotten how to come up with ideas for assignments, but Lizzie's great and has shown me some tricks to structure them well, so it's so much easier now"
Natalie K, Hobart, TAS
Year 9, English numbers
Nathan
"Nathan is great at getting me interested in talking about the books we read and writing short stories is really fun now! He's the best high school tutor I've had."
Jake P - Melbourne, VIC
Year 8, Customised English Learning Plan
Leaders in secondary education​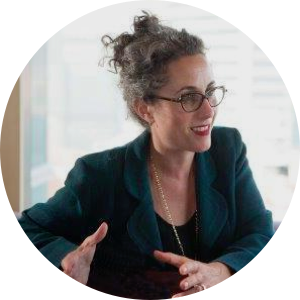 When it comes to Australian education, we're the experts. Our talented team of high school tutors are elite teachers, top ATAR achievers or past examiners highly knowledgeable in English, Maths and Chemistry and experienced in teaching high school students online.
Each member of our team has passed the rigorous Cluey selection criteria and a Working With Children Check (WWCC), and has a proven track-record of helping students achieve their learning goals.
Real stories from real people​​

Aditi S.
Year 9 parent, QLD
Finding a good high school tutor in Yeppon has been difficult. With Cluey being online, we now have access to expert tutors when we need and Josh has really enjoyed maths for once, discovering where he needs to improve most.
Dakota L.
4 Maths Sessions
My tutor Matt has been super supportive and made learning maths fun. He's helped me with some issues I have with algebraic balancing. I'm looking forward to more sessions with him!
Lisa T.
Year 8 parent, QLD
We have lot's going on after school, with activities regularly changing, so I've been really impressed with how flexible Cluey have been and the standard of their high school tutors. I'm happy as Tom's enjoying tutoring with his maths grades improving and he's happy he can still play rugby.

To find out how much tutoring would be and see a recommended learning plan personalised to your student's needs, get started below.
If you're ready to get started, enrol online today and get 50% off your first session