We're an education company committed to integrating technology and education in the pursuit of making a real difference to the way students learn.
As educators, we are resolute in our commitment to quality teaching and learning. Our Education Faculty includes specialist teachers, instructional designers, subject matter experts, past examiners and educational managers. They have expert knowledge of the Australian curriculum and are responsible for ensuring the quality of all our learning programs, content and tutoring.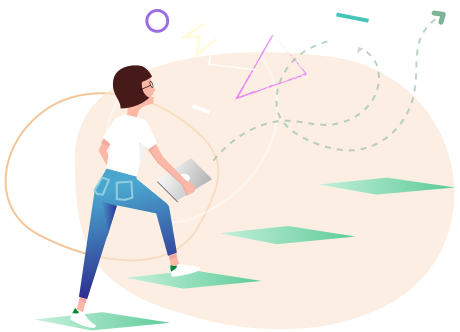 Our team comprises over 50 passionate people who are dedicated to helping our students succeed.
Our mission is to make a real difference to the way students learn
We do this by:
Consistently enabling high quality, targeted online learning that is individualised and adaptive
Complementing learning that happens in schools
Supporting learning whenever and wherever students need
Empowering students and parents to make more informed education decisions
Making a real difference with our innovative technology
LEARNING changes lives.
We have the power of DIVERSE PERSPECTIVES, the Courage to pioneer, and the conviction to follow through.
we act with rigour and consideration.
And we Say it as it is.