We're officially underway with Term 1 and we'd love to let you know what's been happening at Cluey and how we're planning to continue supporting student learning this year.
Secondary Small Group tutoring + New Schedule
We're excited to announce that we have expanded our Small Group Tutoring program to secondary year levels in 2021.
Our Small Group tutoring is now available for Years 3-10 and in groups of up to 5 students we aim to balance academic and social development. Each week, students build core English & Maths skills which are aligned to the Australian National Curriculum. They also build confidence learning with peers in a safe, social and fun environment.
With a smaller group setting than a standard classroom, we can ensure students are experiencing greater focus and attention from their tutor and receiving all the benefits of a personalised approach. And unlike other small group tutoring methods, the whole group and tutor are learning together rather than independently under loose supervision.
You can find our Group Tutoring schedules here.
Learn more and reserve your spot here.
New student progress reporting
Whilst a personalised learning experience for our students is paramount when it comes to our service, we're also working hard to ensure it continues to be evident in your experience as a customer – even as we continue to expand. To better understand your child's progress made with Cluey over time, we've introduced a new tab on your "Learning Activity" page where you can access a detailed breakdown of which units of the curriculum have been covered with Cluey and which ones are still to be addressed. 
This new Progress Overview supplements your weekly reports by allowing you to visualise cumulative progress session after session. For Mathematics and Chemistry enrolments, you will also be able to see how much time is spent in Practice every week. The Progress Overview is available to all Cluey students except those enrolled in English Year 7 to 12 (which will be coming soon).
Visit your "Learning Activity" page in the Cluey Hub now and start visualising your progress with Cluey!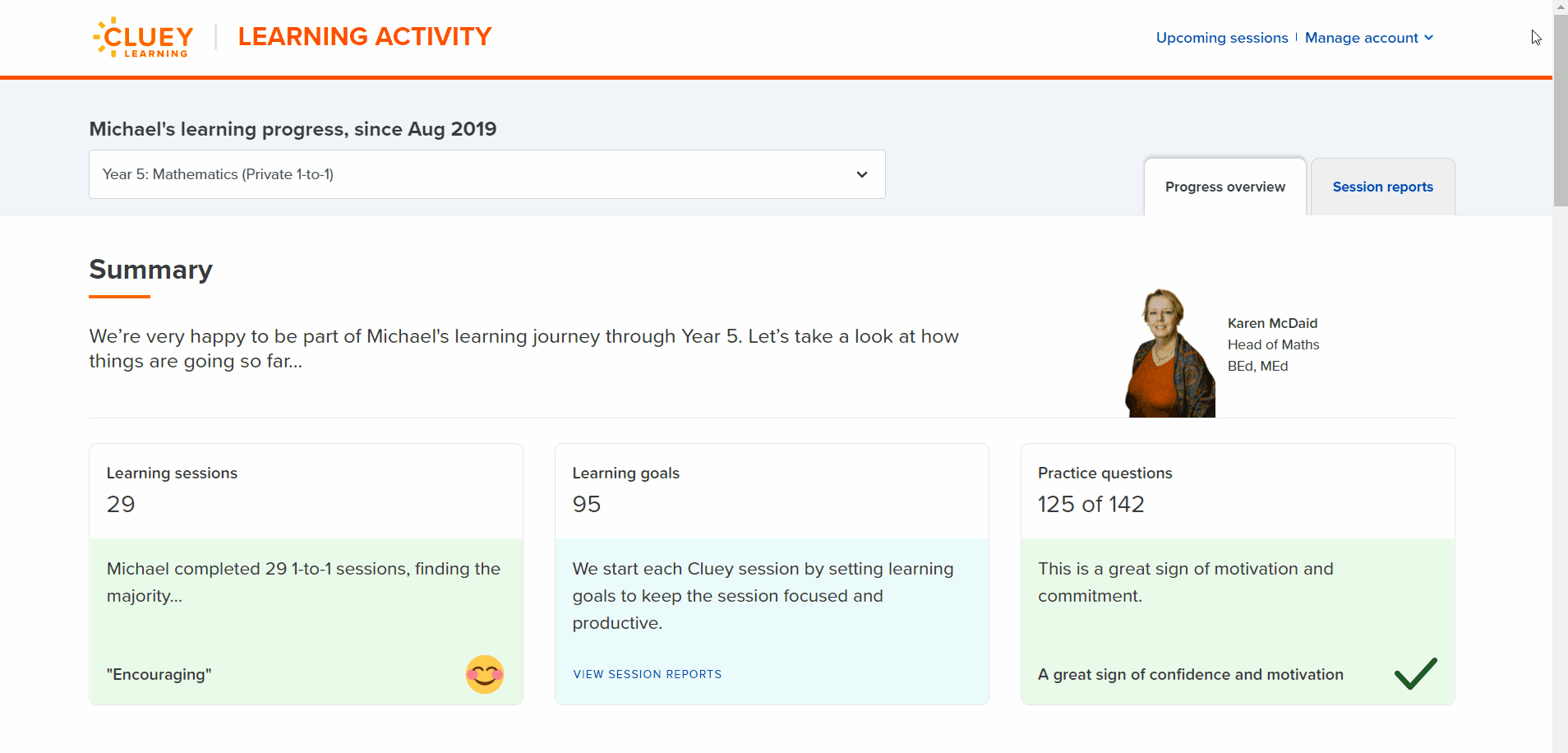 Improved Cluey Hub
Cluey is committed to improving the way customers stay in control of their learning programs and up to speed with their child's learning progress. This is reflected in the latest updates to the Cluey Hub which allows customers to easily view and manage enrolments in one place. Cluey Hub now lets you:
Access learning sessions
View learning progress
Manage ongoing schedule for each enrolment
Learn more about the student's tutor
Manage payment and account details
One of our newest features allows you to change any weekly 1:1 enrolment schedule to a recurring day or time that suits you better all from within the Cluey Hub. With the new school year starting this feature has proved very popular – so feel free to make a change in the Hub if you need to.
Access your Cluey Hub account to check out the updates.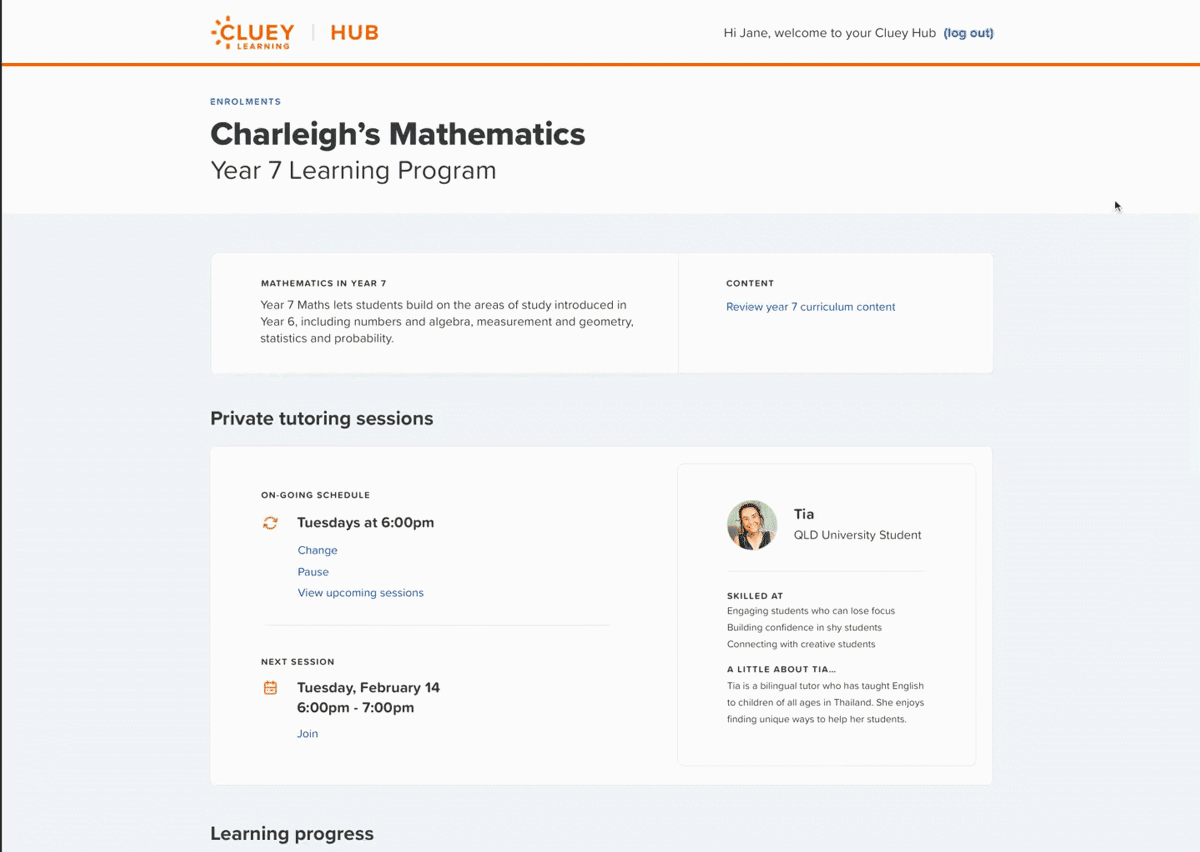 Cluey officially listed on the ASX
Cluey is all about transforming education through quality learning support. We've been doing this successfully since 2018 (check out some of the reviews from Cluey parents here) but since COVID, online tutoring has become even more important, and because of that, we've grown significantly.
This growth has added even more demand & urgency to improve our product, operations and marketing and thus we made the decision to go public through an IPO. The funds raised through this process will be spent helping more students achieve their learning goals with initiatives like our secondary school group tutoring that has just launched.
You can read more about why we listed and learn how to invest in Cluey on our blog post here.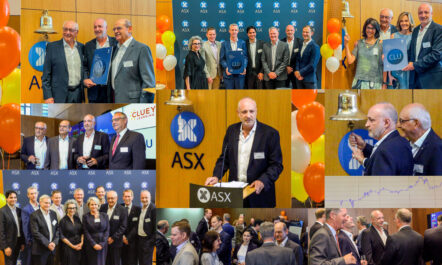 Updated learning content
At Cluey, we design all our educational content and align it to the Australian curriculum. Our team of educators has been busily expanding our content libraries and learning programs in preparation for the 2021 school year.
This year we will also be adding the option to include NAPLAN related test-prep content and a simulation NAPLAN test into our Year 3, 5, 7 & 9 learning programs – we will send more details of this closer to the time.
Whilst mapping to the curriculum is a major focus for us, ensuring the experience is personalised is also a top priority. This is to ensure we continue to match the right content to each student's needs, no matter where they may be on their learning journey. We will continue to work closely with each student to ensure the content is at the right level for them and that any areas they are finding difficult get extra attention.
Find out more about how we create content at Cluey here.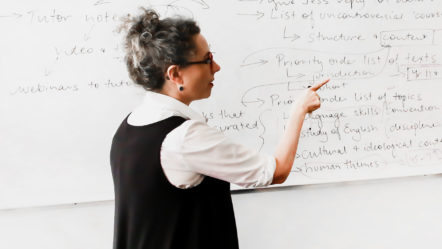 New personalisation campaign launch
Last but not least, we've also launched research & a campaign to raise awareness around the importance of personalised experiences – whether that's something as routine as a haircut, or as fundamental as how children learn.
Our research released today shows that 85% of parents agree that their children's clothing and accessories reflect their personalities, 93% of parents claim to buy toys and games that appeal to their child's personal interests and 86% admit that their children only participate in extra-curricular activities that are of interest to them.
Despite this personalised approach to our kids' lifestyles, it appears parents do not believe this applies to the current educational system, as 77% agree that it's a 'one size fits all' approach, 88% agree their child could do with more individualised attention at school and 90% agree that, now more than ever, kids need additional learning support.
This exciting campaign includes PR, a television commercial and a digital campaign.
Find out more about this campaign here.
—
Well that's it from us – for now! If you have any questions about any of these updates or would like to chat about your options this year, our Learning Advisors are always on hand to help. Feel free to call us on 1300 182 000 or simply visit us at clueylearning.com.au.
We look forward to partnering with you on your learning journey in 2021.