high school tutoring castle hill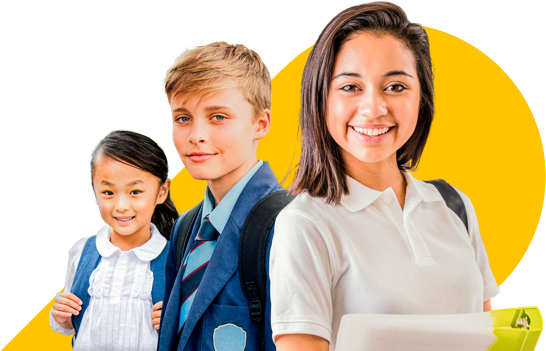 Private tutoring for high school students in Castle Hill
Expert tutoring
Highly skilled tutors that are friendly, patient and relatable.
Quality content
Quality content designed by education professionals in English, Maths and Chemistry.
Online
Delivered face-to-face online - so you can relax at home while they learn.
Meet some of our 1,625+ expert high school tutors
Our tutors are all qualified teachers, exceptional ATAR achievers or experts in their respective fields.
Rijul
Castle Hill
NSW University Student
Mathematics: Year 7 - Year 12
Rijul completed his Year 12 certificate with an ATAR of 93.70. He is currently studying a Bachelor of Actuarial Studies and Bachelor of Science at University of New South Wales. Rijul enjoys breaking down concepts to their simplest forms so students can better understand and retain the knowledge.
Irfana
Castle Hill
NSW Teacher
Mathematics: Year 2 - Year 6
English: Year 2 - Year 6
Irfana is qualified Primary School teacher with a passion for education. She is passionate about helping students develop their key literacy and numeracy skills for life-long use, as they work towards acquiring educational independence. Irfana believes in fostering a positive and encouraging learning environment and feels with the right support, students can reach their potential
Chelsea
Castle Hill
NSW University Student
Mathematics: Year 3 - Year 12
English: Year 3 - Year 12
Chelsea completed her Bachelor of Education (Early Childhood) in 2018 at the University of Sydney, followed by beginning her Bachelor of Arts (Majoring in Linguistics and Hearing and Speech) in 2019. She has 2 years form tutoring experience, assisting students in primary and high school in English and Mathematics for years 2-10 and sometimes year 12 Higher School Certificate Standard English and Higher School Certificate Mathematics General. Chelsea?s strengths lie in being able to help her students to understand concepts in detail, along with a balanced student-teacher relationship to help students to realize their full potential.
We asked some of our students near Castle Hill what they thought of their tutoring sessions:

Learned A Lot
"It went really good. The tutor was really good at teaching me how everything went. Happy to continue next we"
Abriel , English student , North Shore , #N/A

Fun
"It went relativeley well and we got to cover all our goals for today. "
Doorsa , English student , Bondi Junction , NSW

Learned A Lot
"Went well considering it was a brand new topic to me :) "
Kit , Mathematics General student , Baulkham Hills , NSW

Encouraging
"I worked through all my homework questions and with the extra help of my tutor, by the time my session was over I was able to easily answer all the questions that I previously struggled on. "
Krystian , Mathematics Extension 1 student , Sydney , NSW

Learned A Lot
"I basically started learning calculus and worked through my homework questions. "
Shraddha , Mathematics Extension 1 student , Sydney , NSW
Students from schools across NSW choose Cluey for private tutoring
Ascham School
Independent Girls in Edgecliff NSW offering K-12 with a Student to Fulltime Teacher ratio of 8:1
James Ruse Agricultural High School
Government Co-Ed in Carlingford NSW offering 7-12 with a Student to Fulltime Teacher ratio of 14:1
Sydney Boys High School
Government Boys in Surry hills NSW offering 7-12 with a Student to Fulltime Teacher ratio of 15:1
Sydney Grammar School
Independent Boys in Darlinghurst NSW offering K-12 with a Student to Fulltime Teacher ratio of 9:1
The King's School
Independent Boys in North parramatta NSW offering K-12 with a Student to Fulltime Teacher ratio of 10:1
Trinity Grammar School
Independent Boys in Summer hill NSW offering K-12 with a Student to Fulltime Teacher ratio of 9:1
Here's what parents and students around Australia are saying about Cluey Learning:
Our report card is in and feedback is positive
As featured in