Cluey Learning is committed to helping students excel. We are a leading education technology and online tutoring provider based in Sydney.
The Cluey Learning Scholarship will award one individual $1,500 AUD to put towards their University related expenses such as tuition, laptops, textbooks etc for all courses and disciplines.
The Cluey Learning scholarship could be the start you need to develop your skills to be a successful student.
Applications open on January 1st, 2019.
Cluey Learning Scholarship Eligibility
The scholarship is open to students who have a desire to learn and develop their education. We'd like invite undergraduates and postgraduates currently enrolled in the sector of education, as well as students with hopes of teaching or tutoring in their chosen discipline.
You must have Australian Citizenship or Residency. Applicants from USA, UK and Europe are eligible if they have proof of enrolment in a course from an accredited provider.
How to Apply
Tell us in 500 words or less why you deserve to win the Cluey Learning education scholarship and what you will use it for.
At the end of the entry please include the following information – your full name, postal address, contact number and email.
Please email your application via email to:
Selection Criteria
The Cluey Learning Scholarship will be awarded to the applicant who provides us with the most inspiring and well-researched application. We are looking for someone who shows passion for learning.
For more information about us click here.
---
Congratulations to the 2019 Cluey Learning Scholarship Winner
Terrisha Mann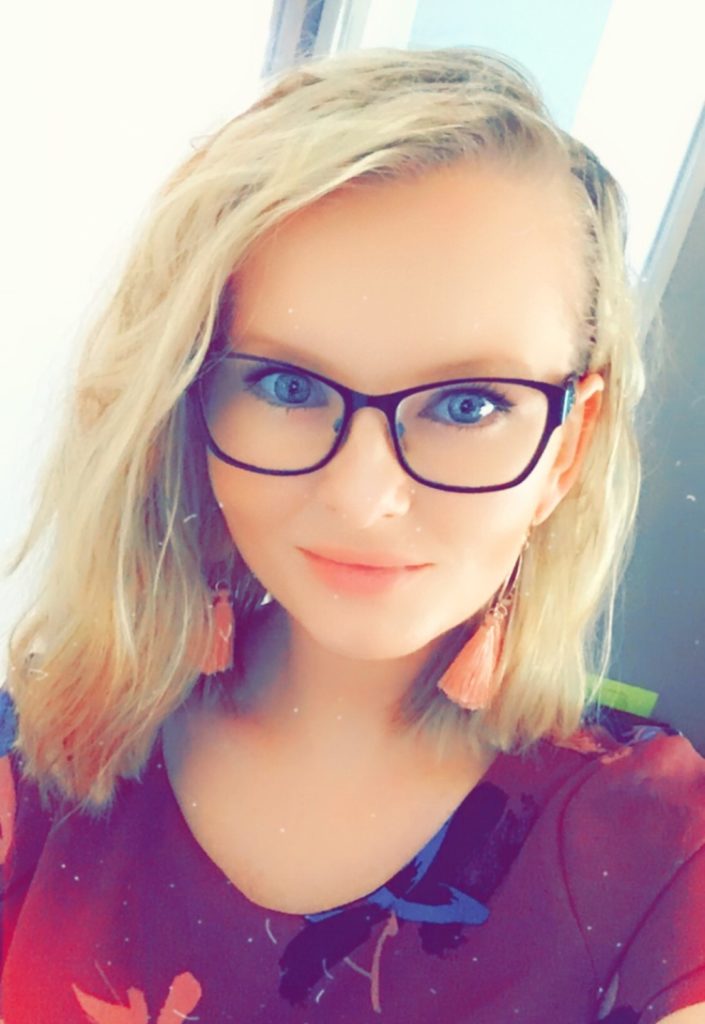 Terrisha hopes to complete a degree in education and work full time with Indigenous primary school students in rural Queensland. To achieve this, she will undertake teaching placements many miles from her home and use her Cluey scholarship to assist with travel, accommodation, and study expenses. 
Terrisha is looking forward to developing her understanding of Aboriginal culture and community through her work experience, while learning the best way to respect the land belonging to our first Australians. She strongly believes that rural areas need quality teachers just as much as urban localities, if not more. 
Terrisha shows incredible promise as a young educator and we wish her all the best in her future pursuits. We can't wait to see the positive impact she will no doubt have. 
---
Terms and Conditions
Cluey Scholarship is being offered by Cluey Learning . By entering this competition you provide your acceptance of these Official Rules and the decisions of Cluey Learning are final and binding. Winning the prize is contingent on complying with these terms.
WHO MAY ENTER: You must have Australian Citizenship or Residency and be 18 years of age and above. Current undergraduate and postgraduate students enrolled in an education course at an Australian university are encouraged to apply, along with students who plan to teach or become tutors in their chosen discipline. Employees (and their immediate families) of the Cluey Learning are ineligible to enter. Applicants from USA, UK and Europe are eligible if they have proof of enrolment in a course from an accredited provider.
HOW TO ENTER: To enter the Scholarship Competition, each "Entrant" must: (1) In 500 words or less explain why you deserve to receive the Cluey Learning prize; (2) include their full name, postal address, email address and best contact number; (3) email the entry to scholarships@clueylearning.com No purchase is necessary. By entering the Scholarship Competition, each Entrant consents to Cluey Learning's use of their names, e-mail addresses, contributed content and photographs for all legitimate business purposes in perpetuity including advertising and promotional activities without additional compensation unless prohibited by law. Cluey Learning is not responsible for any technical failure during the Entry Period including any technical malfunction of any computer, on-line systems, servers, access providers, computer equipment, software, failure of any e-mail or review to be received on account of traffic congestion on the internet, or any combination thereof including any injury or damage to an Entrant's or any other person's computer related to or resulting from downloading any material related to the Scholarship Competition, all of which may affect a person's ability to participate in the Scholarship Competition. Subject to Cluey Learning's sole discretion, any Entry that incorporates elements that are lewd, offensive, vulgar, sexual in nature, involve nudity, defamatory, infringing, or otherwise considered offensive or illegal shall be disqualified from the Scholarship Competition.
HOW TO WIN: The winner of the Scholarship Competition will be selected on the basis of the best written entry by a panel of judges on 1st April 2018. The judging will take place at Level 8, 51 Pitt Street Sydney 2000.
SCHOLARSHIP PRIZE: The winner will receive the following prize: $1,500 AUD. Only the prize specified above will be awarded. Cluey Learning expressly disclaims any responsibility or liability for injury or loss to any person or property relating to the prize awarded. Cluey Learning makes no representation or warranties concerning the prizes awarded.
ENTRY PERIOD: The Entry Period begins at 12:01 a.m. Australian Eastern Standard Time 1st January 2019 and ends at 11:59 p.m. Australian Eastern Standard Time 31st March 2019. The winner will be notified by phone and an announcement made via this page by 7th April 2019.
LIMITATION OF LIABILITY: By participating in the Scholarship Competition, including accepting a prize, Entrants agree to release, hold harmless and agree not to institute any claim against Cluey Learning, and its affiliates, subsidiaries and their respective officers, directors, employees, agents, and representatives (collectively, the "Released Parties") from and against any and all liability whatsoever for any injuries, losses or damages of any kind arising from or in connection with, either directly or indirectly, the awarding, acceptance, receipt, possession, use and/or misuse of any prize awarded herein. Upon delivery of a prize to a winner, Cluey Learning will be deemed to have awarded the prize to such winner with winner assuming full responsibility for the prize. Released Parties are not responsible for any technical, hardware, software, telephone or other communications malfunctions, errors or failures of any kind, lost or unavailable network connections, website, internet, or ISP availability, unauthorized human intervention, traffic congestion, incomplete or inaccurate capture of entry information (regardless of cause) or failed, incomplete garbled, jumbled or delayed computer transmissions which may limit one's ability to enter the Scholarship Competition, including any injury or damage to your or any other person's computer relating or resulting from participating in the Scholarship Competition or downloading any materials in these Scholarship Competition. Under no circumstances will Entrants be permitted to obtain awards for any action or claim related to this Scholarship Competition, and Entrants hereby waive all rights to claim punitive, incidental, or consequential damages, or any other damages, including attorneys' fees, in relation thereto and Entrants further waive all rights to have damages multiplied or increased.
PRIVACY: Please review the Cluey Learning's privacy policy at https://clueylearning.com.au/privacy-policy/. By participating in the Scholarship Competition you hereby agree to Cluey Learning's collection and usage of your personal information as permitted by Cluey Learning's privacy policy and acknowledge that you have read and accept Cluey Learning's privacy policy.
MISCELLANEOUS CONDITIONS: If the Scholarship Competition cannot be conducted as planned, for any reason, including, without limitation, infection by computer virus, bugs, tampering, unauthorized intervention, fraud, technical failures, or any other causes beyond the control of Cluey Learning, Cluey Learning reserves the right at its sole discretion to cancel, terminate, modify or suspend the Scholarship Competition and select winners from among the eligible entries prior to the cancellation. Persons found tampering with or abusing any aspect of this Scholarship Competition, or whom Cluey Learning believes to be causing malfunction, error, disruption or damage will be disqualified. Cluey Learning reserves the right to correct any typographical, printing, computer programming or operator errors. Cluey Learning's failure to enforce any term of these Official Rules shall not constitute a waiver of that provision.