Year 9 Maths
The Year 9 program covers Number and Algebra, Measurement and Geometry, Statistics and Probability, and introduces the study of Trigonometry. Students use appropriate strategies to solve problems and link mathematical ideas and the relevant terminology and notations to explain their thinking processes. Our Year 9 program places a great deal of importance on consolidating prior mathematical knowledge and laying the strongest foundations for senior Mathematics at every level.
In-session content
Your content plan appears in the learning environment, sequenced to your learning needs and accessible with ease by you and your tutor.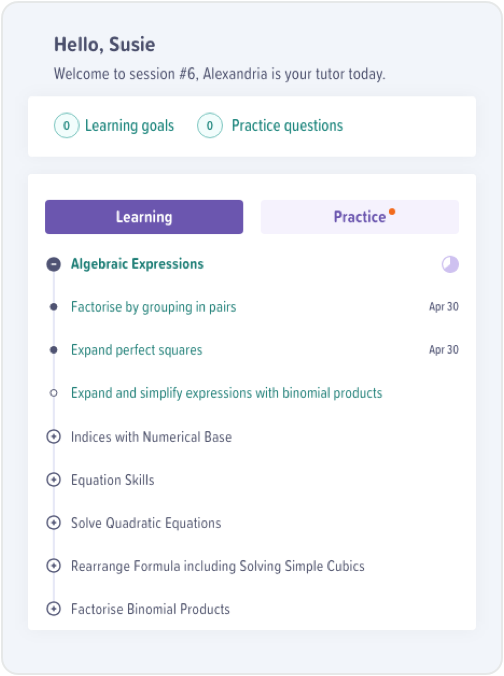 An example content plan sequenced in the Cluey Learning Platform.
Financial Mathematics
Earning money
Income tax
Calculating simple interest
---
Indices
Index laws
Scientific notation
---
Linear relationships
Midpoint, length and gradient of a straight line
Graph and interpret straight lines
Equation of a line
Parallel and perpendicular lines
---
Algebraic techniques
Equations
Inequations
Simultaneous equations
---
Area, surface area and volume
Area of 2D shapes
Surface area of right prisms
Volume of right prisms
---
Properties of geometrical figures
Interior and exterior angles of polygons
Congruent and similar figures
---
Trigonometry
Defining trigonometric ratios
Finding unknown sides and angles
---
Single variable data analysis
Mean, median, mode and range
Frequency tables, histograms and polygons
Five-number summary and box plots
---
Probability
Two-way tables and Venn diagrams
Arrays and tree diagrams
Relative frequency
---
Secondary Maths
Year 9 Maths
Year 9 Maths is an opportunity to assess the progress of each student and determine which level of Mathematics study is relevant for senior study and life after school.
We've got the entire New South Wales syllabus covered
Number and Algebra
Financial mathematics
Indices
Linear relationships
Algebraic techniques
Measurement and Geometry
Area, surface area and volume
Properties of geometrical figures
Trigonometry
Statistics and Probability
Single variable data analysis
Probability
DETAILS
Let's tailor a Year 9 Maths learning program for
We've got all your learning goals covered
Need to address a specific need?
Perhaps the classroom just isn't meeting all of your child's learning needs or they want to prepare for a specific assessment
Let's build a learning program for
How does our approach to learning work?
Tailored tutoring with a plan
The learning program
Structured around your individual needs and goals, our learning programs adapt over time to build your confidence and offer the right help at the right time.
Quality content
Developed by our experienced education team, the content in our learning programs is structured according to your skill level and individual needs.
We use a range of approaches to meet the needs of different students. Our approach is always clear and unambiguous, and designed to help you thrive.
Meet our education team
Tutoring sessions
Live and online
Expert tutors matched to your needs
Demonstration, guided exercises and reviews
Designed to be fun and engaging
View session breakdown
View 1-to-1 Secondary Maths Session
Practice exercises
Optional practice questions and exercises to work through between sessions.
Regular reporting
Feedback after every session helps you keep track of your progress.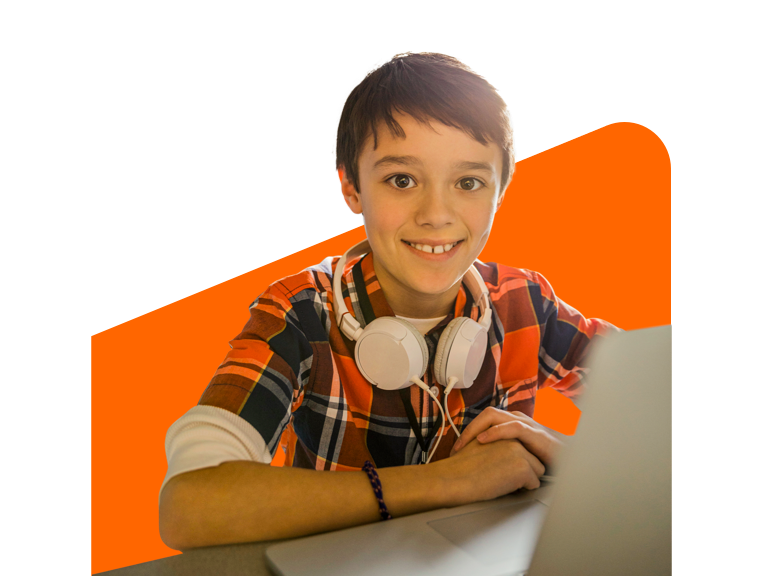 Flexibility
to suit busy family schedules
Learn from home (or anywhere) via our online platform.
Schedule sessions when they suit you, between 7am and 10pm, 7 days per week.
Reschedule easily when things get busy
Consistent
learning leads to progress that matters
From step one to step done, we're with you for your entire learning journey.
Session recordings allow you to revise at any time.
Progress reports ensure you are getting the right help at the right pace.
Guided tutoring helps you realise your potential.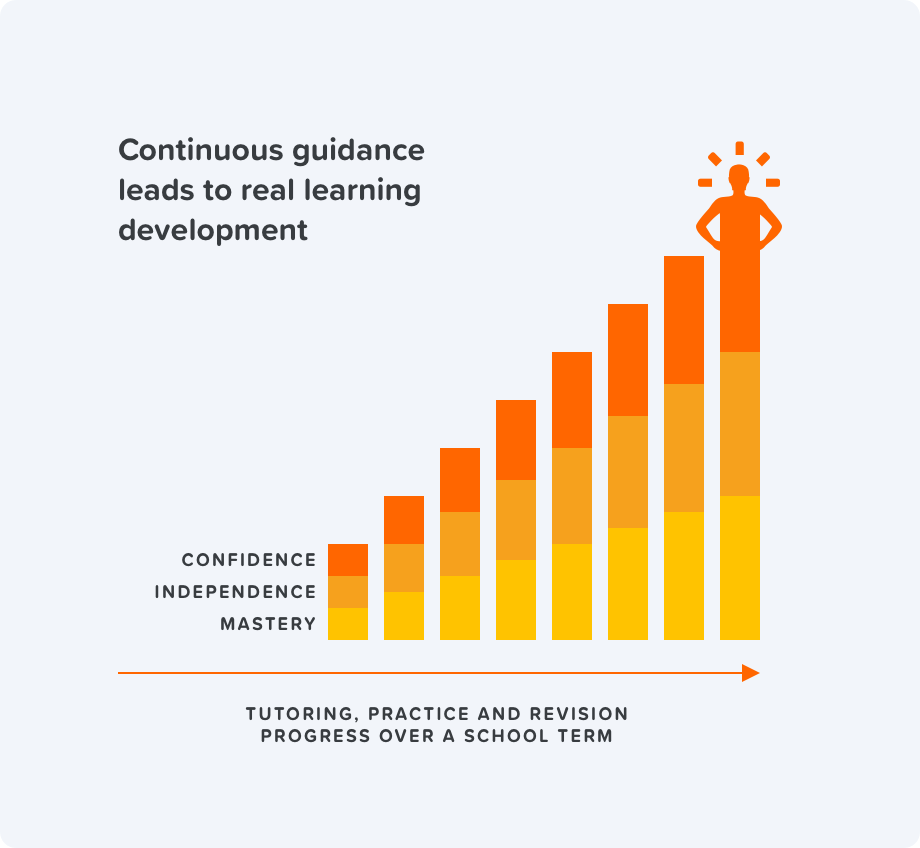 Let's build a learning program for
We won't stop until sine curves are straightforward
Secondary Maths at Cluey
Based on the Australian National Curriculum for Years 7-10, Cluey's approach to secondary Maths focuses on developing students' numeracy skills with algebraic techniques and properties of geometrical figures in Years 7 and 8, and functions, indices and data analysis in Years 9 and 10. Our personalised approach gives you the opportunity to focus on areas you find challenging and maximise your understanding of each topic.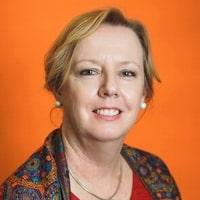 Head of Department, Mathematics
Karen McDaid
BEd, MEd
Karen is responsible for leading our Mathematics Department, and developing and overseeing excellent Mathematics programs of learning and tutoring across years K-12. Previously, Karen was a Mathematics teacher and Lecturer in the Department of Education at the University of Western Sydney.
Meet some of our 450+ expert Secondary Maths tutors
Our tutors are all qualified teachers, exceptional ATAR achievers or experts in their respective fields.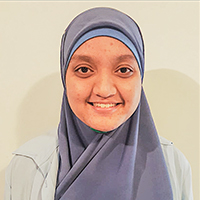 Iman
NSW University Student (Bachelor of Diagnostic Radiology)
Iman completed Advanced Maths in Year 11 and scored top marks for Maths Extension 1 and 2 during her HSC year. She is now studying a Bachelor of Diagnostic Radiology in Sydney.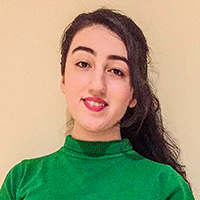 Shahrzad
VIC University Student (Bachelor of Civil Engineering)
Shahrzad is completing a Bachelor of Civil Engineering in Melbourne. She has extensive experience tutoring Math Methods and Specialist Math as part of the VCE curriculum.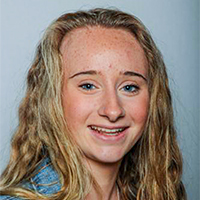 Alexandra
NSW University Student (Bachelor of Medical Science)
Mathematics: Yrs 7-11
Chemistry: Yrs 7-11
After receiving a near-perfect ATAR in 2018, Alex began a Bachelor of Medical Science in Sydney. She specialises in helping Maths students looking to extend themselves.
We've helped thousands of Australian families
From catching up, building confidence and excelling in school, parents and students alike agree that Cluey works.
82% of Cluey parents agree their child's grades have improved
85% of Cluey parents agree their child is more confident
Michelle Ward
Helped with exam logic
"I engaged Cluey to give my daughter the edge. She was already a great maths student but she wanted to be better and there were questions in tests that were not answered in her classroom putting her at a disadvantage. My daughter gets alot of enjoyment out of the cluey sessions and they have made a huge difference. My daughter loves maths and wants to pursue it as a career option so Cluey has been the perfect fit for her."
View on Google
Our report card is in and feedback is positive
As featured in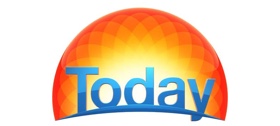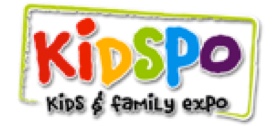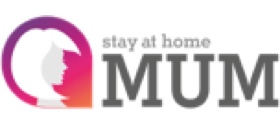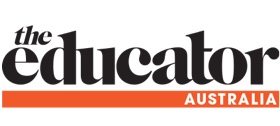 Let's build a learning program for
Cluey 1 Hour Tutoring Sessions
Weekly learning through live tutoring sessions, feedback & practice
Each student's individual learning journey is supported through a series of live face-to-face sessions with an expert tutor matched to the student's needs. We cover all the theory and examples needed to ensure comprehension, and our sessions are designed to be engaging and encouraging.
Our expert tutors offer guidance through demonstration and worked examples and assign targeted practice questions to help students master the topics and concepts covered.
After each session, personalised feedback is provided to help students and parents track their progress.
Session break-down
First 5 Minutes
Establishing the session theme, why are we here?
Discuss student's areas of focus (if first session)
Review previous session's assigned practice (if subsequent session)
Set session learning goals
---
50 Minutes
During the session
Work through exercises based on the topics and concepts for each learning goal
Tutor demonstrates, guides and explains concepts
Work though any challenges
Students are encouraged to explain their thinking to clarity their comprehension
---
Closing 5 Minutes
Reflection and looking ahead
Reflect on what has been achieved in the session
Set practice questions