Get expert tutoring in Adelaide
Tailored to the student. Mapped to the school syllabus.
Book an expert online tutor in Adelaide​​
It's easy – pick a time that works for you, and we'll book in your first online tutoring session. Each session is private, face-to-face and in real-time.
We'll match you with a tutor who best suits your individual needs and goals -whether you're falling behind or looking to ace your ATAR score.
Login, meet your tutor, gain access to the Cluey interactive tutoring platform and start learning online in Adelaide.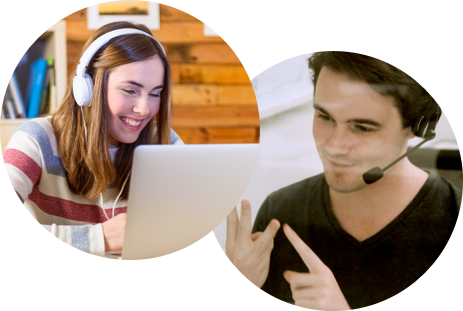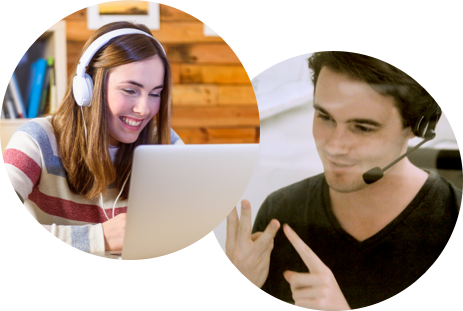 All sessions are private, one-to-one and in real-time
Mapped to the South Australian school syllabus – SACE, ACARA
Expert Tutors in Adelaide
Cluey tutors are experienced, expert  tutors available online in Adelaide
We don't all learn the same way…
Traditional Tutoring Centres
Work to your own schedule


Designed by a team of educators


Access to the Cluey learning platform



Work to your own schedule

Designed by Australian educators

Access to the Cluey learning platform
Our expert tutors in Adelaide​
Average rating of online tutors in Adelaide
Nathan
"Today we learnt new formulas and finished perpendicular and parallel lines which was fun. We did lots of examples to make sure I understood the content and also asked lots of questions. Overall it was really fun!"
Tiahna W - West Lakes Adelaide SA
Maths Algebra
Pearl
"Pearl was really nice, and I got to learn more. I learned more about English and I'm kind of getting the hang of it."
Deborah E - North Plympton, SA
Term 3 English
Natiq
"Natiq explained what a thesis response is and wrote an example, and he also broke down how I should address each body paragraph for an essay I have to write at school."
Jess R - Golden Grove Adeliade SA
Year 11, Customised English Learning Plan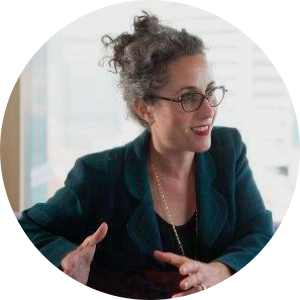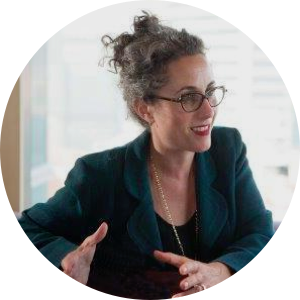 When it comes to Australian education, we're the experts. Our talented team of tutors are elite teachers, top ATAR achievers or past examiners, highly knowledgeable in English, Maths and Chemistry and experienced in teaching online.
Each member of our team has passed the rigorous Cluey selection criteria and a Working With Children Check (WWCC), and has a proven track-record of helping students achieve their learning goals.
Real stories from real people​​​​​

Tina B.
Year 11 Parent - Tanunda, SA
I highly recommend Cluey to parents who can't get their kids to do their homework. I'm not sure what the magic ingredient is but our son Zeke is now sitting down to complete his homework every night. He really likes his tutor which helps.
Charlie F.
8 English sessions
Shakespeare made no sense until I started talking to my tutor Pearl. She explained Shakespeare's language to me so that I could make sense of the words, and now I can analyse the play and answer questions about it.
Ella T.
Year 9 Parent - Adelaide, SA
We live on a farm so traveling to a tutoring centre in Adelaide is too far. So happy we found an online tutoring service like Cluey – the video chat with the tutor is great and my son likes the online tools. His marks are improving. Highly recommend.
If you're ready to get started, enrol online today and get 50% off your first session